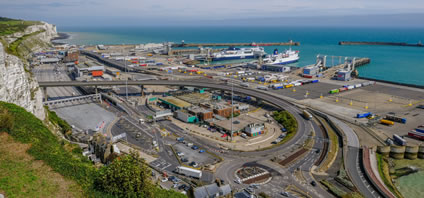 AEO/Brexit.
As the UK prepares to leave the EU it is vital that businesses involved in international trade ensure they can respond to the outcome of negotiations with the European Commission. For companies to successfully continue trading with the remaining EU Member States obtaining Authorised Economic Operator (AEO) accreditation will be beneficial.
AEO's are considered trusted members of the international supply chain and consequently seen as low risk from a customs perspective.
AEO accredited companies will have their goods cleared through Customs' controls quicker than goods for non-AEO accredited companies. They will have easier access to customs procedures such as Inward/Outward Processing Relief and Duty Deferment. Non-AEO accredited companies will still be required to lodge financial guarantees to obtain Customs' authorisations, AEO's will benefit from guarantee waivers.
---
Introduced by the EU in 2008, attaining AEO has become a globally recognised quality mark for UK businesses involved in the international trade. To attain AEO status and be entitled to the benefits that include ease of access in obtaining customs authorisation and obtaining guarantee waivers, businesses must prove to HMRC that they are compliant and trusted participants in the international supply chain.
Application is voluntary and HMRC is responsible for approving UK AEO applicants.
SKS advise and assist companies involved in international trade to prepare and submit applications to attain AEO status. We have worked with many companies in various industry sectors helping them to successfully obtain AEO accreditation.
If you would like to discuss AEO and/or Brexit and how both might impact on your business please contact Stewart Smith on 07801 246964 or Steve Simmonite on 07778 494124.
---
---